Outside of Lisa's window..beautiful!
McClintock! Hopefully, we get in there..
Another picture of McClintock!
Ses!!! I love her so much!
Aww look at that hottie!!
The Mexican sink..
..extremely odd
Yayy Kindra y yo!!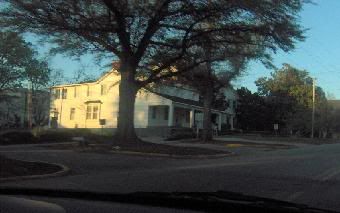 Pretty pictures of Columbia!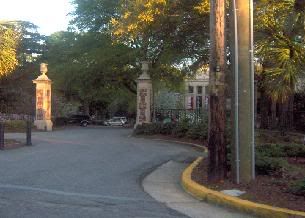 Pretty entrance to USC!
El Cheapo gas station..yea, you wish you had one!
Bridge that you go under when you get to USC!
Matt and I went walking through new houses at about 10:30 at night.
Matt was just a bit tired.
My prom dress..yes, it's weird. But-so am i!
Well yesterday Marya and i went shopping for some birthdays that are coming up! Steph and Kindra. We got Steph's present..but i haven't gotten Kindra anything yet. I already got her a shirt..and gave it to her because i can't keep surprises..but i want to give her something else that she can open on her birthday! I went to church with Marya where i met Lindsey..and i saw Dan again. A little awkward..but it was nice getting to talk to him. I did not like Lindsey too much. She is dating a 14 year old which is a bit sketchy to me. She gave weird looks and..idk she's just different. I dont know how else to put it. lol. Church..was...interesting. We walk inside and Marya goes "slut" to Lindsey! IN CHURCH!!! Ahhh..our churches are so different! I saw Snoopy <ahem> and the church clapped and there wasn't a priest. Marya got "the look" several times from me..but it was all very interesting. I would go back again. it was an experience and it surely wasn't a bad one. Or at all like a cult. SO i had a great weekend i suppose then my parents sure knew how to ruin it. I got my car taken away as well as my phone..and it was just total bullshit. Anyways..stuff happened and i'm not going to explain it in here. But i ended up having to stay home today and i had to go to the doctor. I have another doctor's appointment tomorrow and i'm just sick of all of it. But i am going to go into school in about a half hour so that i can get all of my work and so i can talk with everyone at lunch, because i will go insane if i don't. I work tonight..yay! Well, i'll write more later of course.
<3 Jenn
mood:
scared
music:
The CD Kindra made me! :)